Music is meant for enjoyment.
Whether you're singing along to the radio in your car or about to perform a concerto with a full orchestra, you enjoy the music you're making. My philosophy in teaching music is that the students enjoys the music they make. I continuously communicate with my students throughout the course to ensure they are pleased with their progress, motivate them to be the best they can, and encourage them to push themselves. With each student's capabilities and goals being different, I tailor individual lessons to the best of my ability to suit the needs to the student.
Much of my teaching for piano focuses on a student's approach and relationship with the keyboard. Through different pieces, scales, arpeggios, and technical exercises, the students learn different ways to play and control the sounds they make on the piano. With a specialty in classical music, I use classical pieces to work on various concepts the students are focusing on, but can also find modern pieces at a student's request. By using different pieces from different eras, I'm able to teach how the styles differ and how that can change one's interpretation.
I teach at the Arteta Music School in Barakaldo, Spain, which is the only school in Barakaldo with ABRSM (Associated Board of the Royal Schools of Music) certification. At the school, we help those participating prepare for the exams with their pieces, scales, arpeggios, sight-reading, ear training, and theory.
In teaching voice, I focus mostly on helping the students create a good base to build off of. Much of that means letting go and using your body in the most natural and beneficial way possible. I work on posture/body alignment, breathing and breath control, and tone production without tension or force. I use classical and modern songs to apply new techniques, as well as various exercises. With the songs, I like to focus on the text and interpretation and how that can tie in to how we sing. My goal for each student is healthy singing, so they can sing for many years to come.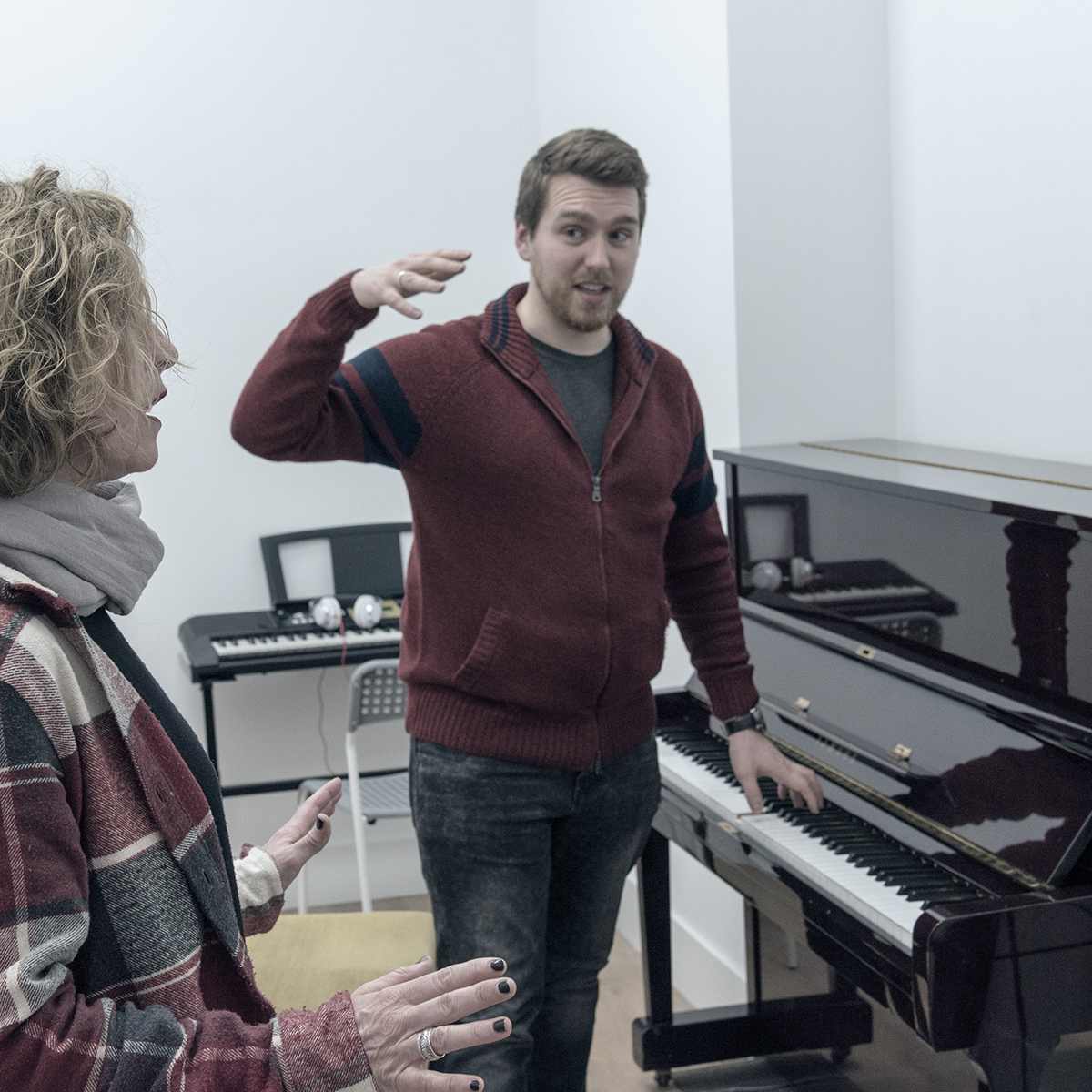 For more information about Arteta Music School, please visit:
For more information about Arteta Music School, please visit: